The Harvard Club of Western Pennsylvania
2017 Annual Dinner
Allegheny HYP Club
619 William Penn Place, Pittsburgh, PA 15219
Reception with Hors d'Oeuvres at 6:00 PM
Dinner and Speaker at 7:00 PM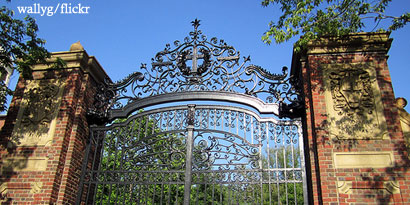 Speaker: Professor Dr. Caroline Light
Topic of Presentation: 'Stand Your Ground: A History of America's Love Affair with Lethal Self Defense,' also the Title of Dr. Light's New Book
Director of Undergraduate Studies, Harvard Faculty of Arts and Sciences; Doctoral Degree in History
BUY TICKETS BELOW!
Guests and Members of Harvard Club of Western PA $70.00
Non-/New Members $125 (Dinner $70+Tax-Deductible Dues $55)
Non-/New Members Class of 2009 or later $70 (Dinner $70+Dues $0 Waived)
Dues pay for membership through August 31, 2018
Questions? Email to ahirsch33@gmail.com or call 412.818.3313
Thank you! We are looking forward to seeing you!
First Come First Served/Seating is Limited
BUY TICKETS BELOW!
When:
6:00PM Tue 9 May 2017 ( Timezone: Eastern )

Where:
Allegheny HYP Club
619 William Penn Place
Pittsburgh, PA 15219 USA
[ Get Directions ]
Look Who's Coming:
Joseph George
Ruthanne Beighley George
Bruce Wiegand
Barbara Wiegand
Vincent Johnson
William Slivka
Eugenia Friedlander
Kenneth Argentieri
Paula Hopkins
Matt Edgell
Mary Bermingham
Stephen Wawrose
Clyde (Ted) McAuley
William Markus
Carole Markus
Patricia Franz
Wesley Posvar
Nicholas Picarsic
Carl White
Guest of Carl White
Simin Curtis
Kristen Mertz
Betty Mertz
Thomas Ruppel
Michael Dukovich
Chelsea Dukovich
Vincent Lackner
Guest of Vincent Lackner
George Cass
Alice Hirsch
Roger Zelt
Leslie Messineo
Leech Tishman Fuscaldo & Lampl
... a total of 32 guests.
Note: to opt out from this list please sign in, go to My Account and change your preferences under My RSVPs.