The Harvard Club of Western Pennsylvania
2017 Annual Dinner
Allegheny HYP Club
619 William Penn Place, Pittsburgh, PA 15219
Reception with Hors d'Oeuvres at 6:00 PM
Dinner and Speaker at 7:00 PM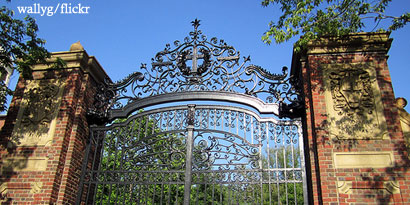 Speaker: Professor Dr. Caroline Light
Topic of Presentation: 'Stand Your Ground: A History of America's Love Affair with Lethal Self Defense,' also the Title of Dr. Light's New Book
Director of Undergraduate Studies, Harvard Faculty of Arts and Sciences; Doctoral Degree in History
BUY TICKETS BELOW!
Guests and Members of Harvard Club of Western PA $70.00
Non-/New Members $125 (Dinner $70+Tax-Deductible Dues $55)
Non-/New Members Class of 2009 or later $70 (Dinner $70+Dues $0 Waived)
Dues pay for membership through August 31, 2018
Questions? Email to ahirsch33@gmail.com or call 412.818.3313
Thank you! We are looking forward to seeing you!
First Come First Served/Seating is Limited
BUY TICKETS BELOW!
When:
Tuesday, 05/9/17 at 6:00pm | iCal
Where:
Allegheny HYP Club
619 William Penn Place
Pittsburgh, PA 15219 USA
[ Get Directions ]